Two weeks ago we were in the United States. It was our first trip home since moving to Berlin 6 months ago. And, surprising no one, I fretted over it quite a bit.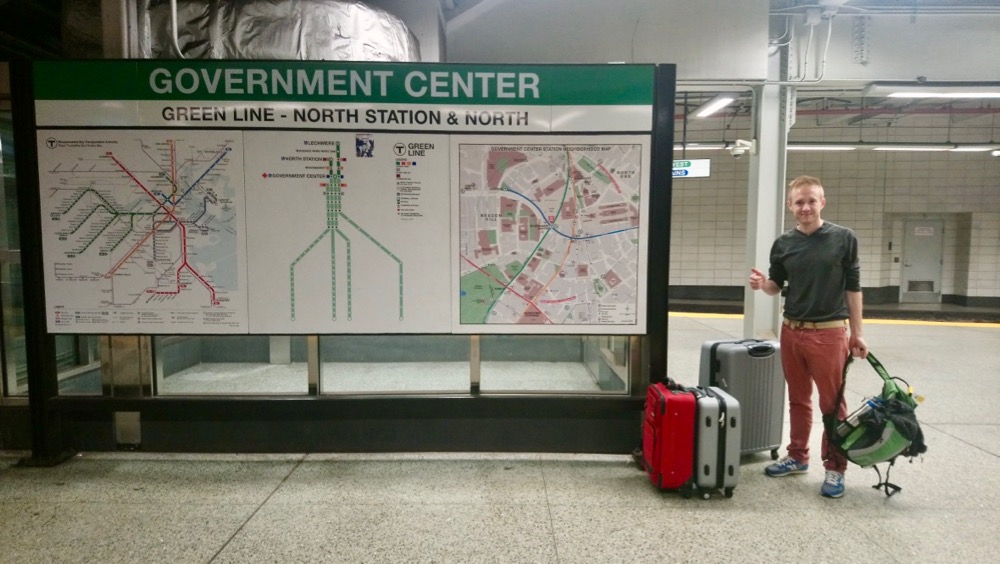 My concerns included but were not limited to the following questions:
Would it feel weird to be home?
Would New England even still feel like home?
Would I be sad to come back to Berlin?
So as not to bury the lead, the answers to those questions are:
Oh, you're still reading? I suppose I can go into more detail. JK, you knew I was going to write about my feelings a bunch now.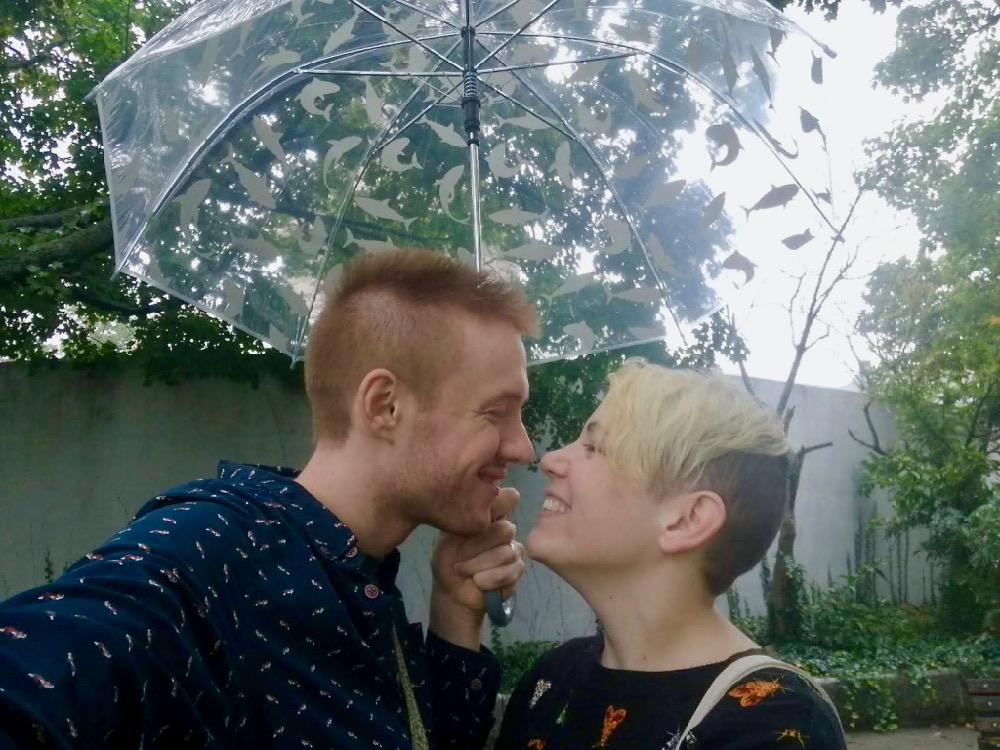 A Quick Trip Overview
We flew into Boston and stayed with friends in Somerville quite close to where we used to live. Then we went down to Rhode Island to visit my mom, and up to New Hampshire to visit E's folks. Visiting E's folks included a day trip to Maine to go to the Fryeburg Fair. We spent a weekend in Vermont for my friend Katie's wedding. (Longtime readers might remember Katie because she was my backpacking buddy in Istanbul, Greece, Sarajevo, and Croatia. She even wrote a guest post for the blog back in the day.) Then it was back to E's folks' to pick up a bunch of our stuff before heading back down to Somerville, and finally back to Berlin. All in two weeks! It was… kind of a lot.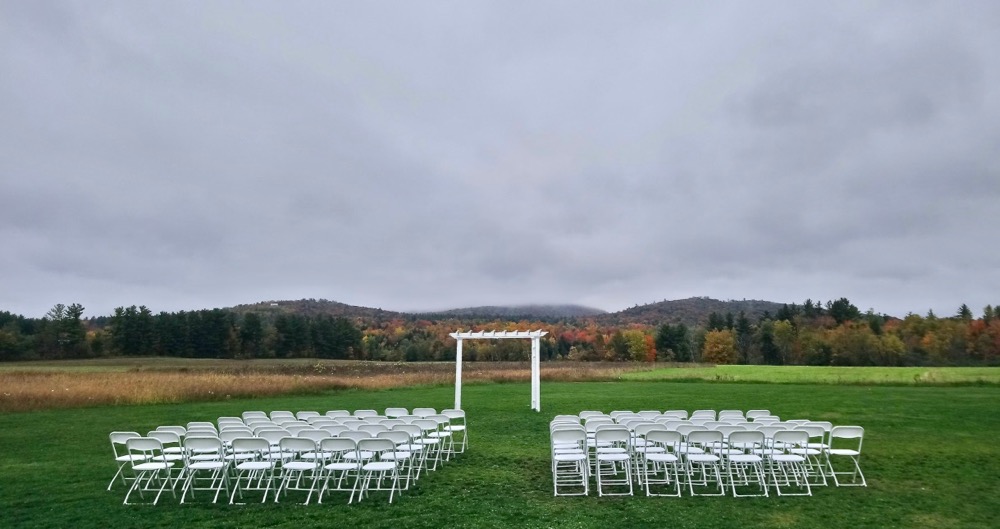 "…And how did that make you feel?"
I loved how busy we were. We got to see so many of our family and friends including former coworkers, many of our friends from college, my best friends from high school — we even got to meet a baby who was born after we moved away. Six months isn't really that long until you see how much the babies in your life have grown and changed in that time. Or until you talk to a former coworker who you didn't even realize had quit. It's really refreshing to be reminded of how much life can change in just a few months.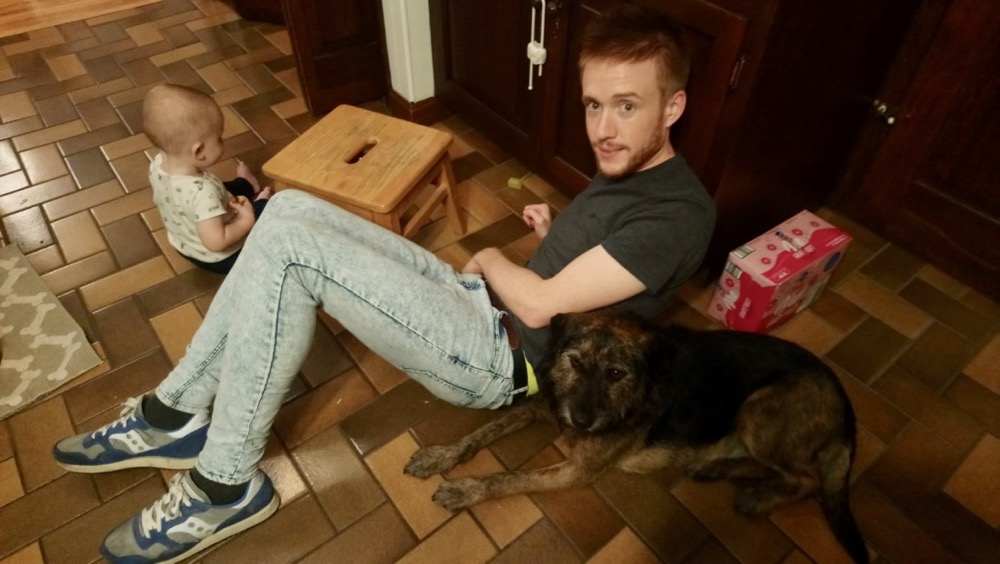 It was fun to visit our old neighborhood and to be on vacation in such a familiar setting. We went to some of our favorite Somerville restaurants.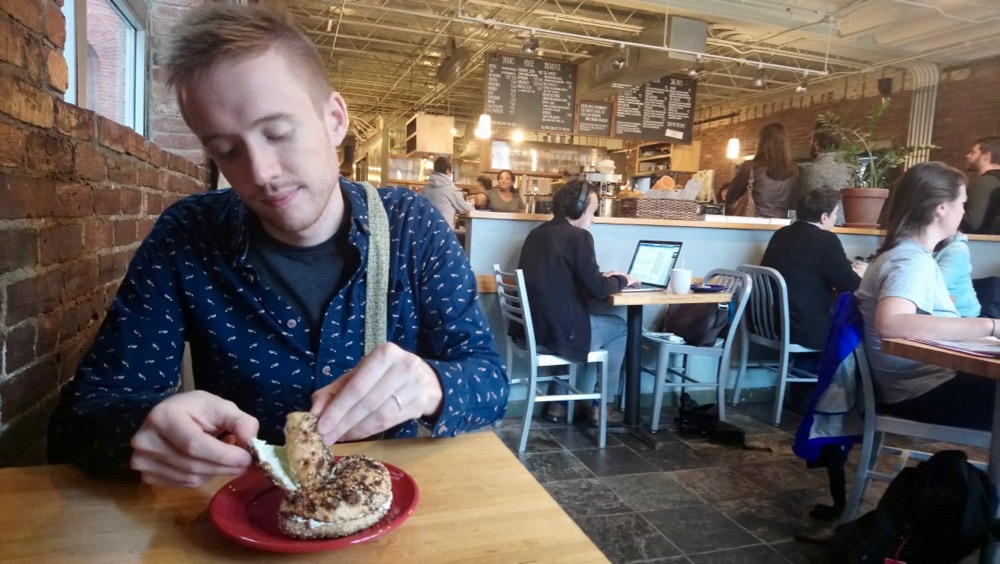 We drank Del's in Rhode Island — luckily they hadn't closed for the season yet!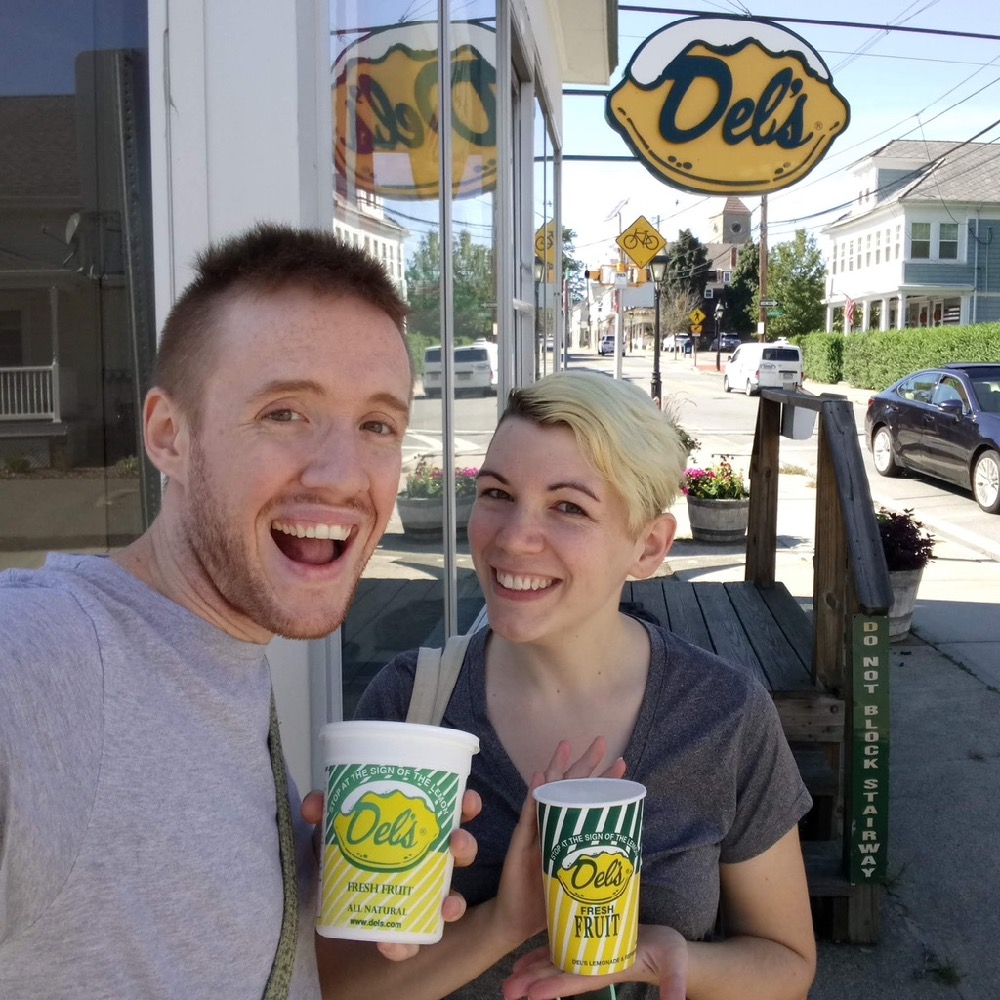 We even went "leaf peeping" on the Kancamagus Highway like a couple of tourists. We were home and not home.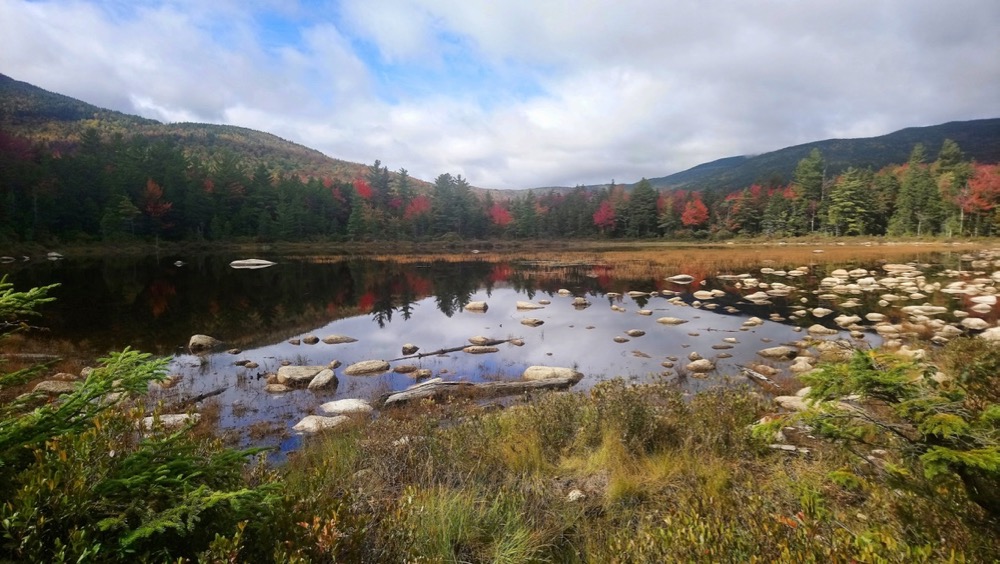 We were in a familiar place, doing familiar things, but we weren't staying in our own apartment. We were always going back to someone else's house to go to bed. Even though we felt very comfortable there, it wasn't our space.
So, what am I trying to say here?
Home is where your stuff is? That's not quite right. Home is where it's just you and your partner? I was ready for some alone time by the end of our trip, but that's not exactly it either. New England feels like home because that's where our people and our history are. And Berlin feels like home because that's where our present is.
I worried I would be sad to be back in Berlin so far away from almost everyone we know and love. I worried that taste of what our life had been would make me regret our decision to move. So I was pleasantly surprised when, by the end of our trip, I felt ready to come back to Berlin. I found I wanted to get back to work on my book, to sleep in our bed, to be the Berlin versions of Ian and Emma.
We flew into one of Berlin's tiny, rundown airports and hopped on public transit and it was familiar and easy. There was a chill in the air. It had become fall while we were gone.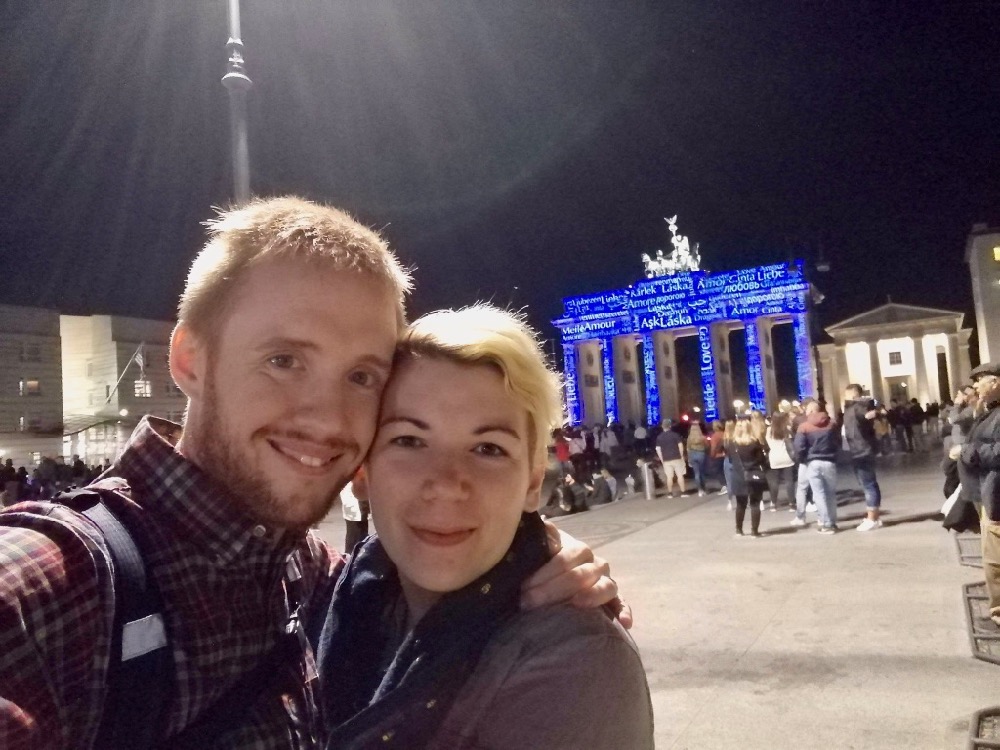 When we stepped out of our apartment together the next morning, I told E, "It smells like fall in Europe." And I know that sounds a little weird, but almost all of my travels in Europe have been in the fall. I studied abroad in Barcelona in the fall. I was in Berlin 6 years ago in October. So that fall-in-the-city smell immediately triggered good memories in the way that scents do. It was familiar. Dare I say, homey?
And yeah, it's not all good. On our brief trip from the airport to our apartment that first night back we smelled more cigarette smoke than we did during our entire New England visit. The bad stuff about Berlin is still bad. But the good stuff just keeps getting better.