People from the US are allowed into the Schengen Zone (of which Germany is a part) for 90 days at a time. If you want to stay longer, you need a visa or a residence permit. June 25th was my 90th day in Germany, and, on June 28th, I got a residence permit that allows me to live here through March 2019. So, technically, on June 26th and June 27th, you could have called me an "illegal immigrant."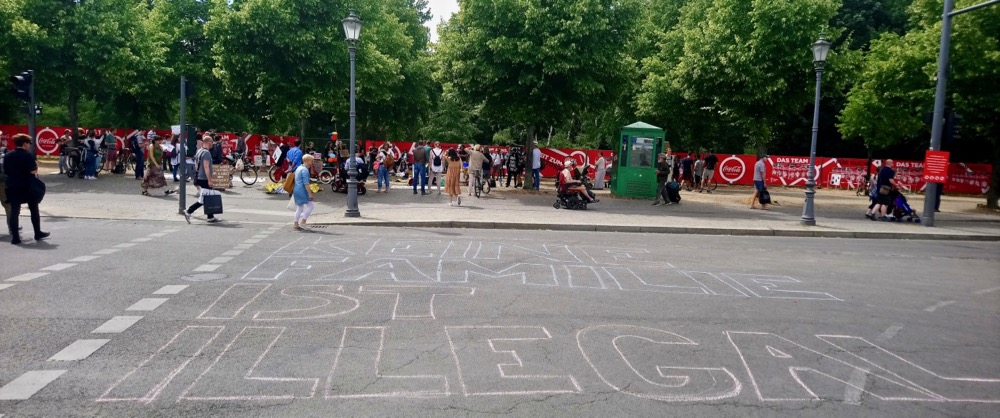 I mention this because immigration is complicated, and it's a helluva lot more complicated for people who don't look like me and/or don't have the money I have. I mention this because (white) English speakers have a tendency to claim the term "expat," but E and I moved here for work, so, doesn't that make us "economic migrants?" I mention this because more than one person in Germany has joked with me that I must have moved here to get away from Trump. I mention this because a lot of bad decisions came out of the Supreme Court last week and I have no doubt history will look unfavorably upon them. I mention this because knowing my opinions are on the right side of history is cold comfort.
On Saturday, E and I went to the Families Belong Together demonstration in Berlin. There were about 100 people there, including several families with young children. We stood beside the Tiergarten, across the street from the US Embassy and, fittingly, the Holocaust Memorial. On our way to the protest, we biked past the longest stretch of the Berlin Wall that is still standing – the East Side Gallery. E bikes past that wall everyday on his way to work. Do I need to draw more obvious parallels or does it suffice to say that Berlin is an interesting place to live in this political moment?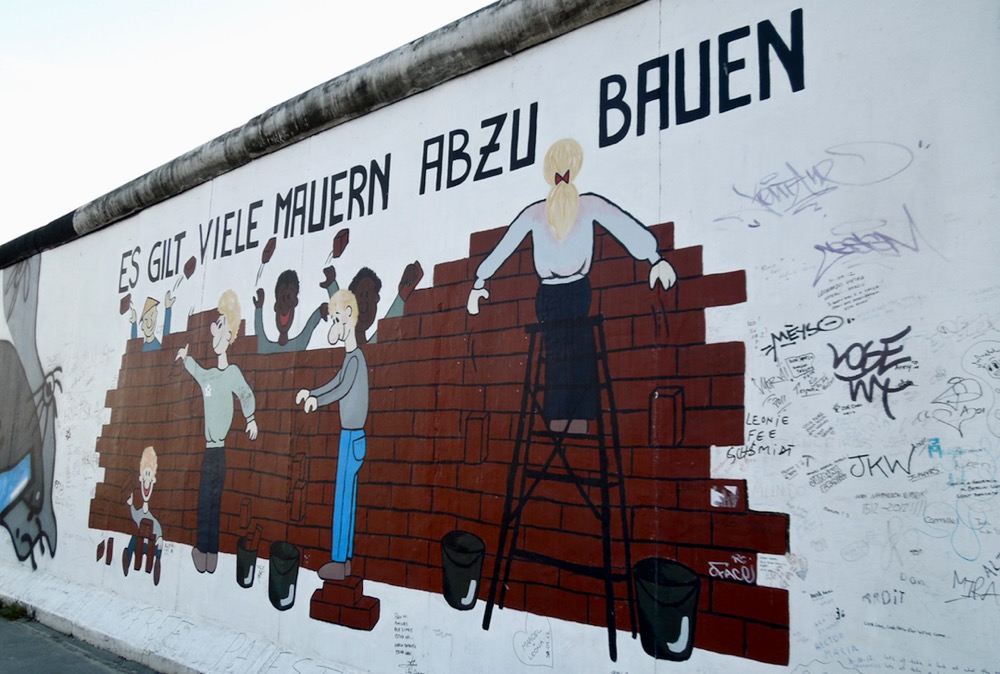 I'm very sad and scared for the US people right now, which is why I felt the need to write some of these thoughts down. It can be easy to get overwhelmed by the news and start to tune out the injustice in the world. I'm trying not to do that, and instead sharing these unfinished, imperfect thoughts. In an effort to be useful, I'm going to end with some lists:
5 Ways I'm Trying to Stay Politically Engaged and You Can Too:
5 Ways I'm Trying to Practice Self-Care and You Can Too: