or,
I Visited Amsterdam and Didn't Get High
I went to Amsterdam for Vincent van Gogh, and Anne Frank. I went because friends had been and spoke highly of this fun, cultural city. And I listened when people told me that Amsterdam was an amazing place to party.
That's where I went wrong.
Amsterdam was the first place that I traveled to by myself, and although I had one contact in the city, he was in the midst of studying abroad and busy with classes and his own life. I stayed at hostels that didn't facilitate meeting other travelers (no common room!), and I was new to this, so I didn't think to check couchsurfing for events until the weekend had passed. I found myself on Saturday night, after wandering the Red Light District alone, flippantly posting on Facebook that maybe Amsterdam was the wrong choice for a 22-year-old nonsmoker in a committed relationship. My friends and family back home got a kick out of that, and I felt briefly validated.
Then I opened my email, to see a message from a friend, which literally began, "Amsterdam is the shit!" Okay… then why wasn't I having fun? Drinking, smoking, and general debauchery seemed to be the thing to do. But I didn't want to smoke, and, although, like many people, I've been known to enjoy drinking, I wasn't comfortable going to a bar alone, particularly not in a strange city. That sounded like it would be all kinds of awkward and uncomfortable. Have I mentioned I'm not the most extroverted person?
But… it's Amsterdam! That's what everyone says you do in Amsterdam! And everyone saying that Amsterdam was about partying only served to make me feel worse about not partying. What was I doing wrong? What was wrong with me that I wasn't enjoying such an obviously and easily enjoyable city?
Um… nothing.
I was doing nothing wrong.
Except for letting other people dictate what my trip was supposed to be like.
I went to Amsterdam for Vincent van Gogh, and Anne Frank. And somewhere along the way I became more concerned over what other people thought I should be doing than what I actually wanted to be doing.
So, I went to Anne Frank's House.
And I learned that before her family was betrayed to the German police, Anne began to edit her diary. She hoped to publish it after the war was over. Anne Frank wanted to be a writer. How heart wrenching that her diary has been so widely read without her knowledge. Visiting Anne Frank's House was a powerful experience, and I'm very glad to have gone.
And after Anne Frank's House, I still needed my art fix. The van Gogh Museum is closed for renovations until April 23, but a stunning exhibit of van Gogh's works has been set up at the Hermitage Museum. Seeing so many masterpieces in one place was incredible. Van Gogh didn't begin painting until he was 27 years old, and he committed suicide at 37, which means he spent just over a decade as an artist, and managed to create 2,000+ works in that time. The piece that moved me the most was Almond Blossom, which he painted in 1890 (the last year of his life) in honor of the birth of his brother's son.
These museums were the parts of Amsterdam that most excited me. And I'm not suggesting I did something unique by visiting them–they're both very popular–but I prioritized what was important to me and I stopped letting myself feel bad about the experiences I wasn't having.
Amsterdam is the largest city in the Netherlands, the country's capital, and one of the top financial centers in Europe. To suggest that I was silly to go to Amsterdam and expect to do something more than smoke pot legally is to grossly underestimate this city.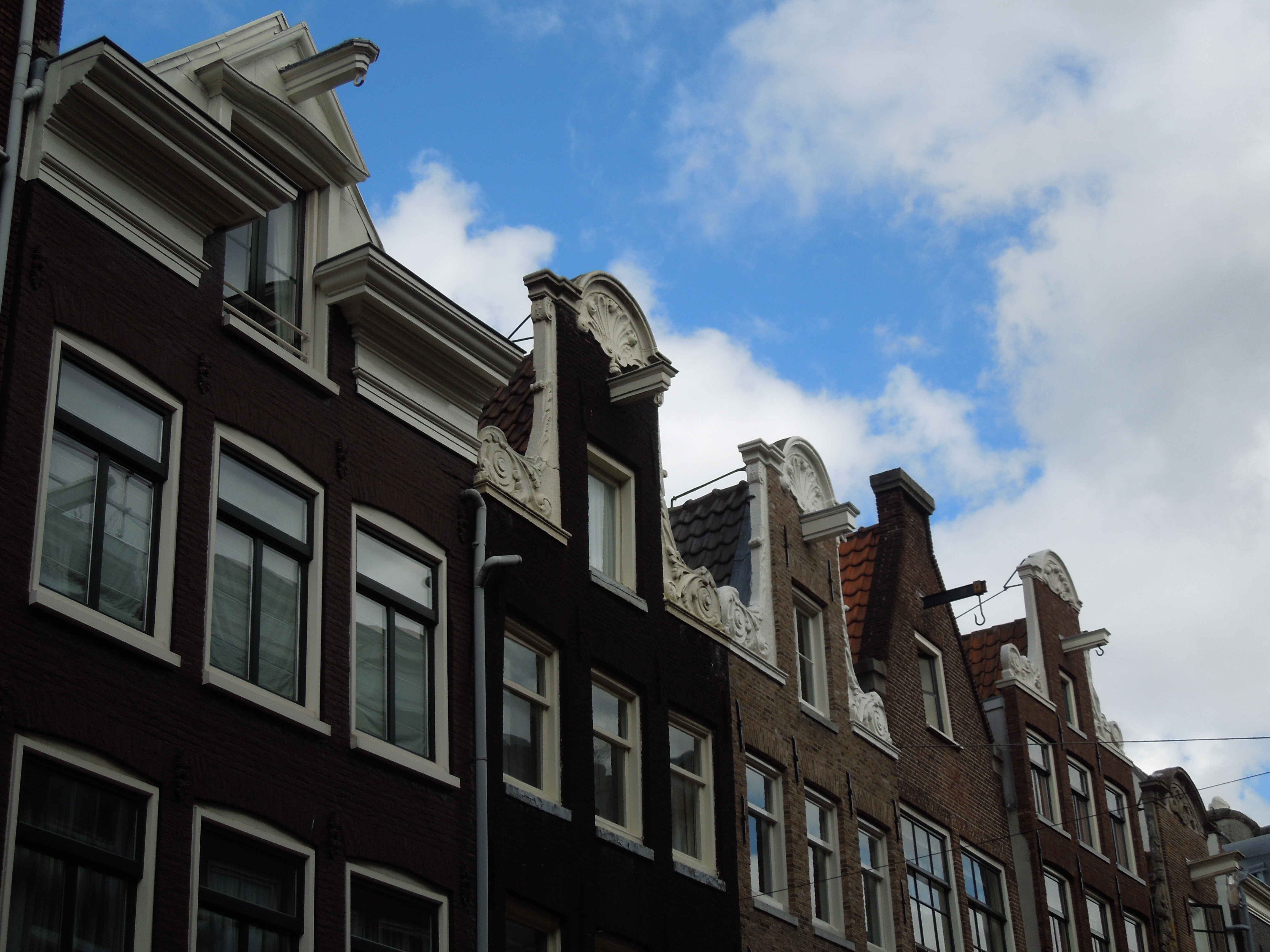 For me, Amsterdam wasn't about drinking or smoking; it was about canals and parks, architecture and Anne Frank, Vincent van Gogh and remembering that this was my trip. I considered writing a post about how to have a good time when you picked the wrong destination, but I didn't pick the wrong destination.
I just did Amsterdam my way.