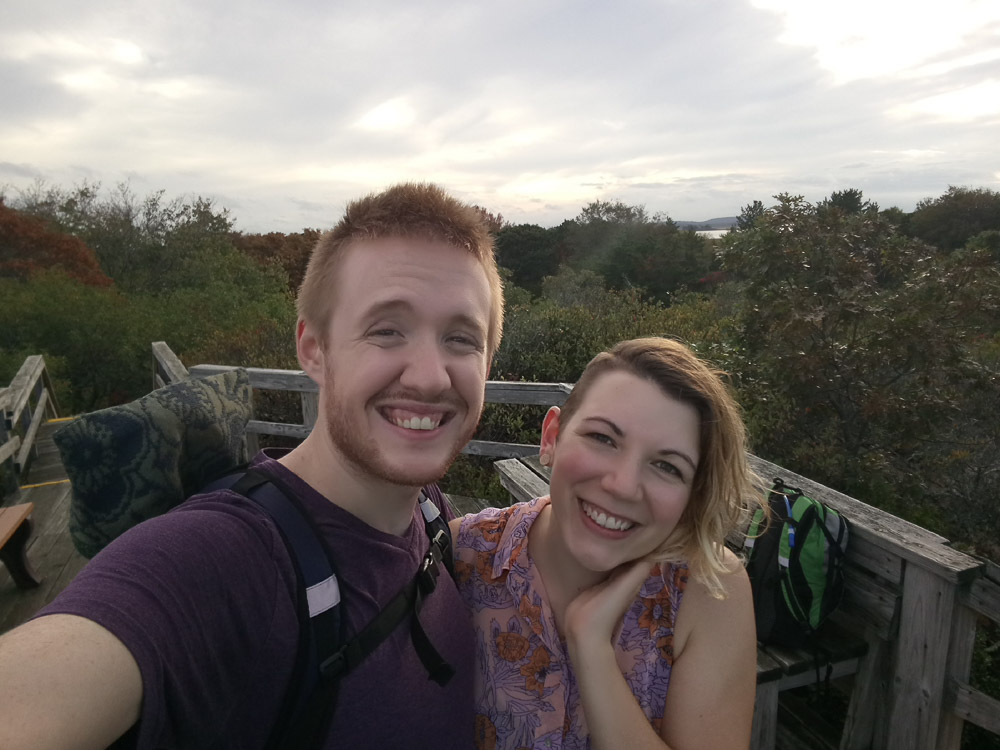 Emma Holliday is well-traveled. After graduating college, she spent several months backpacking around Europe and working on an organic farm in Hawai'i before settling in Boston where she became a museum educator. After 5 years in one place, she and her husband upended their lives to move to Berlin where she is currently writing a (funny) book about travel and grief and attempting to learn German.
Ian Burnette is less well-traveled! The countries he's been to in his life are: United States, Canada, Spain (by way of the Istanbul airport!), Canada again, and Germany, where he moved with Emma in 2018 for a game development job. He gets lost easily and is impressed by scale (large or small).
An Opportune Moment is a blog about doing whatever you want most in your heart of hearts.