At the start of this year, E and I were in Vancouver, where my brother and his partner RJ live, celebrating the holidays. RJ is a librarian and at the branch where they work, patrons were invited to share new year's resolutions on a bulletin board. One of the resolutions, clearly written by a child's hand, said, "I want to have fun & be safe :)" After RJ shared this wholesome, heartwarming nugget of wisdom with the rest of us, we agreed "have fun and be safe" was the energy we wanted to bring with us into 2020.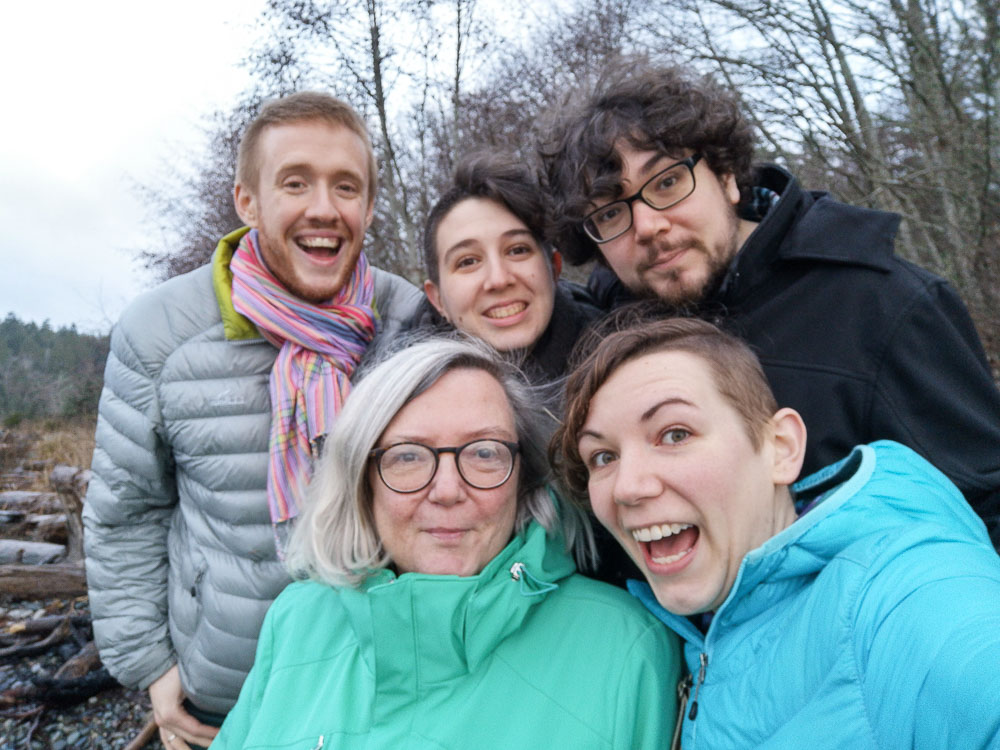 It's only mid-March, but I think we can all agree that 2020 has already been a long and challenging year.
A Tale of Two Teachers Displaced by Coronavirus
In mid-January, shortly after E and I arrived back in Berlin, we were video chatting with our friends, Eben and Laura. They are teachers at an international school in Shenzhen, China (just over the border from Hong Kong) and they were on vacation in the Philippines for a week around Chinese New Year. They told us about their trip, showed us the ocean view from their hotel room, and oh, also, they had received an email from their school telling them not to come back to China until the coronavirus was under control.
At first, they were just supposed to be teaching remotely for a couple of weeks. They considered going somewhere else in Southeast Asia, where they could live cheaply, but knew they'd be disappointed to be holed up working rather than sightseeing. Many of their coworkers booked flights back to the US, but Eben and Laura had just been home over Christmas, and it's such a long way for such a short time.
"You're always welcome in Berlin!" We extended an impromptu invitation.
If Eben and Laura came here, they would have reliable internet (the only requirement for remote work) and it wouldn't be entirely new. They were the first people to visit us when we moved abroad, so they'd seen a lot of Berlin already. Plus, they are some of our closest friends. E and I haven't had roommates since college, but if we were to live with roommates again, these are the people we'd choose.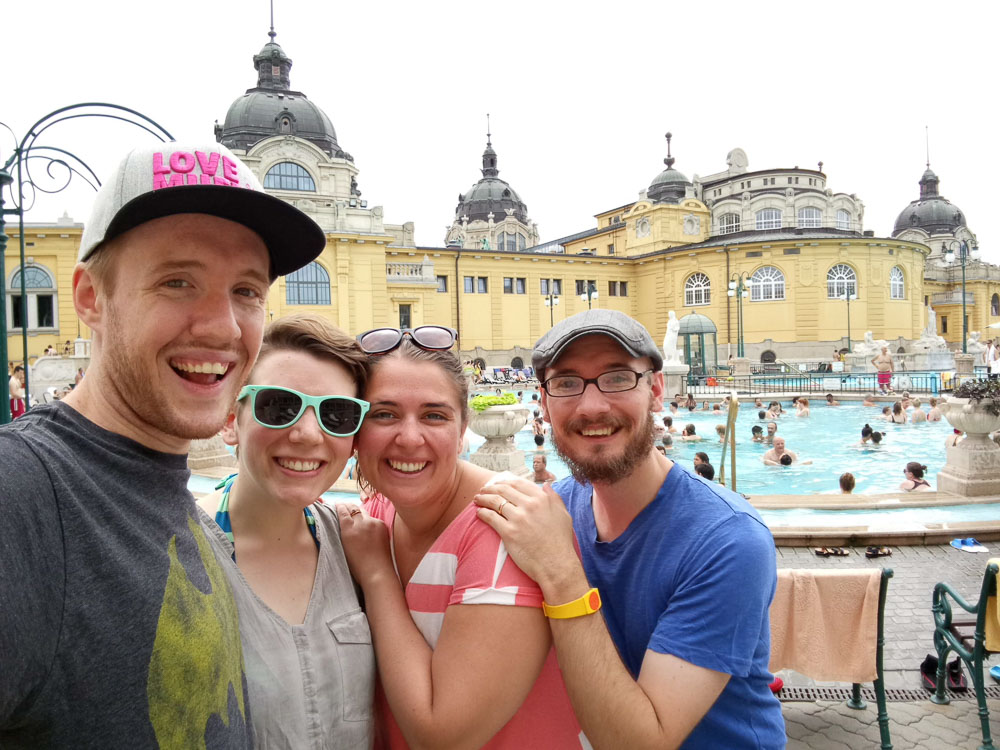 So, Eben and Laura booked flights to Berlin. With suitcases packed for a tropical vacation, they rerouted to Europe in winter, and asked us to bring coats when we picked them up at the airport. Laura had three swimsuits with her when they landed here on February 2nd.
E and I loaned them some clothing and we prioritized going shopping at some fun thrift stores. We took them to a couple of our new favorite restaurants and we visited the Berlin Zoo where two baby pandas had recently been born. We made jokes about how even though they live in China, they had to come to Germany to see pandas.
They planned to take a couple weekend trips elsewhere in Europe — to take advantage of these strange circumstances. Laura really wanted to visit Venice, but the first cases of coronavirus in Europe had just started cropping up in Northern Italy, so they decided not to risk it.
Their school in China extended the amount of time they would be teaching remotely by another two weeks, but also specifically told staff not to book return flights. Spring break was moved from later in the year to the first week in March to give everyone a break after four weeks of online instruction. Eben and Laura used the time off to visit Paris and give us all a break from sharing a one-bedroom apartment. Having friends, even the best of friends, sleep in your living room indefinitely… does get old.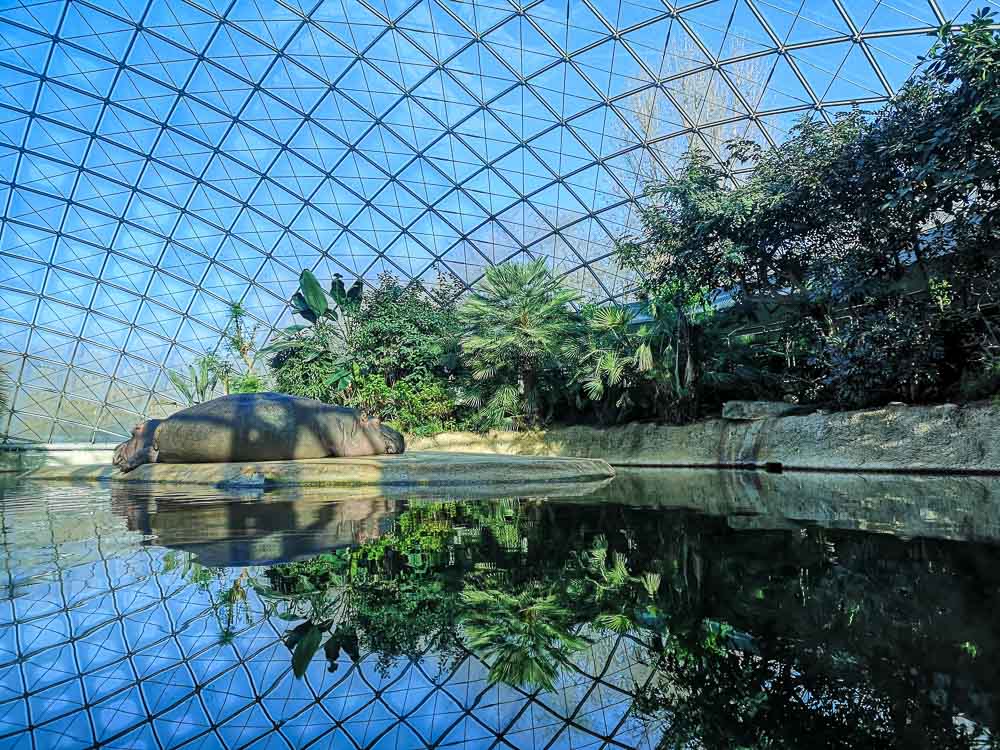 The latest update from Eben and Laura's school is that they'll be given three weeks notice when they need to be back in China. But they don't realistically expect to go back this school year. Instead they've gotten permission from the immigration office here in Berlin to stay in Germany past the usual 90-days allotted to US citizens. They've found their own apartment to sublet, which they moved into on Monday. If they do stay here for the rest of the school year, they'll have lived in Berlin for as long as they lived in Shenzhen.
So, how is the situation in Berlin?
E's company instituted a mandatory work from home policy last week. He works for a company that makes video games, and employees don't have company laptops, they have high-powered desktop computers. E considered a variety of solutions, but the one that ended up making the most sense was transporting his work computer (and two 27″ monitors!) to our apartment.
It's nice having him here as a coworker, although I can't say I've been super productive lately. I probably spend as much time reading the news and feeling anxious as I do writing these days. I went from obsessively checking FiveThirtyEight's Democratic primary coverage to obsessively checking Berliner Morgenpost's interactive coronavirus map.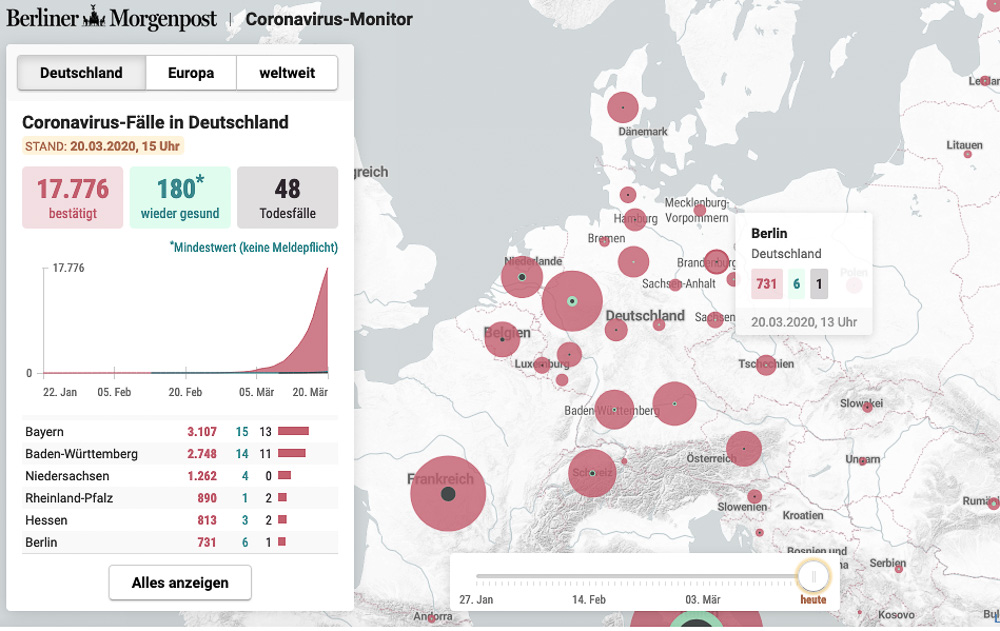 And I've started to feel a bit defensive of my adopted country.
Yes, Germany is one of the countries with the most coronavirus cases, but have you seen how low the death rate is here? The LA Times suggested several potential reasons for this including: "[Germany] has one of the most expensive and extensive public healthcare systems in the world with national healthcare insurance for everyone. [It] also is considered to have one of the world's highest concentrations of hospitals — 1,900 for a population of 82 million."
Yes, Angela Merkel said that 60-70% of Germans were likely to get coronavirus, but this includes cases so mild we won't even notice we're infected. Her statement wasn't reflective of how much more dangerous things are in Europe so much as how much more honestly we're discussing the problem.
Yes, I'm citing articles that are ten days old because I've been working on this blog post for a week now and the situation is changing every day.
Earlier this month, E and I had to visit three different grocery stores to find white flour. But all of these grocery stores were within walking distance of our apartment, and there were half a dozen more places we could have checked. Not to mention, we needed flour to bake a cake. We wanted it for fun, not out of necessity. Toilet paper was in stock at these stores, they just didn't have our preferred brand. I found it a couple days later and bought just one pack, resisting the urge to "hamsterkauf," as the Germans call hoarding goods.
There's been a shift this week though. On Tuesday, I saw several empty shelves in a store for the first time. (But it still wasn't as drastic as the images I've seen from the US.) For the most part, the response here has felt sensible. I biked by a pharmacy yesterday and saw people calmly lined up out the door, leaving a good 4 to 6 feet of space between each other. As of this week, schools are closed, as are bars, clubs, and most restaurants. Every company that can switch to remote work has done so.
Everything also started blooming in Berlin this week, and the temperature climbed to 60 degrees Fahrenheit more than once. On Monday, we went to the park to play ping pong, and yes, a lot of other people were out and about, which does sort of defeat the purpose of canceling school and working from home. We need to be more cautious moving forward.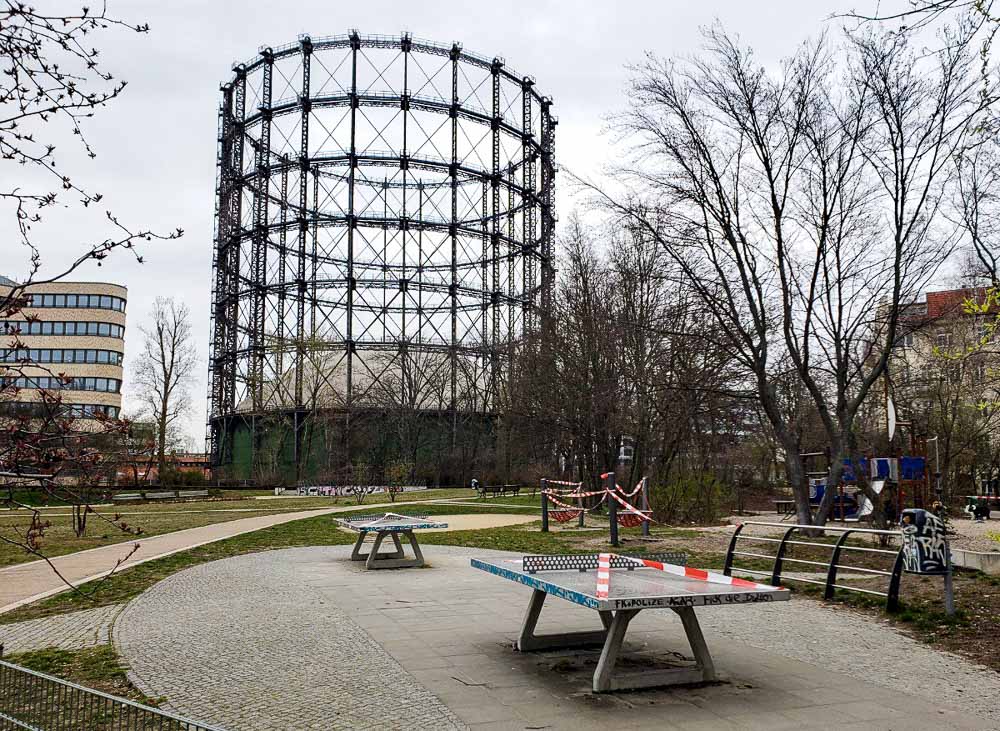 But we also need to keep caring for our emotional and spiritual health. We need fresh air and social interaction. One benefit of living on a different continent than most of our friends and family is that we're already used to hanging out with people via videochat.
I'm glad we started the year in Vancouver with my family, but keeping in touch digitally is nothing new for us. E, RJ, my brother, and I have been playing Dungeons & Dragons together via videochat for three years now. Who knows, this pandemic could be an excellent opportunity for you to get into roleplaying games with your siblings.
And while it will suck to be in the same city as Eben and Laura and unable to see them in person, we can make it work. This situation is serious and scary and we're only going to get through it together.
Have fun and be safe, everyone.