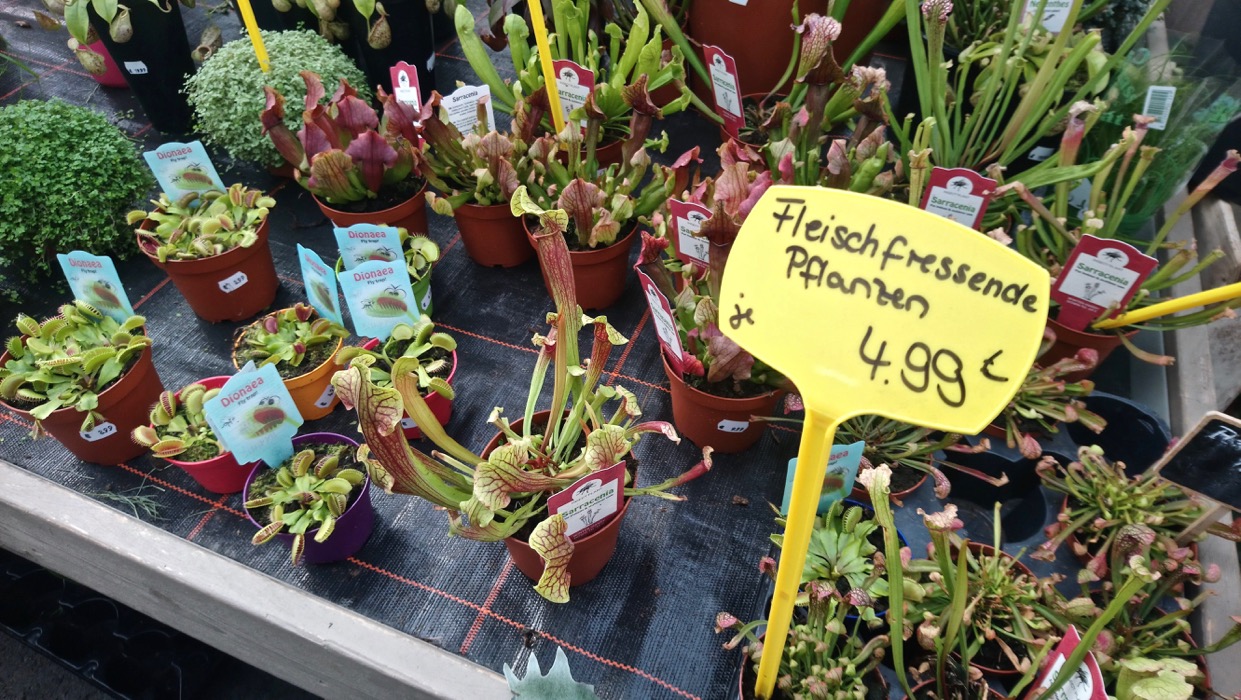 I studied Spanish for seven years and my favorite city in the world is Barcelona. While my Spanish is far from fluent these days, it's still enough to get me through service interactions and daily life: ordering food, checking out at the grocery store, asking for directions. I kinda thought that if I was going to live abroad it would be in one of the dozens of countries where I already speak at least some of the official language (be it English or Spanish).
And, before you say it, yes, many people in Berlin speak English. Earlier this month, I finished a 4-week beginners German class, and one of my classmates was a British man who has lived in Berlin for 6 years. So, yes, you can definitely live here and only speak English. But, I don't want to do that.
Not speaking German is humbling and uncomfortable for me. I find myself hoping the cashier at the grocery store doesn't ask me any questions, and wondering what the hell that woman on the street said to me as she walked by; she was smiling so it was probably fine? It would be nice to message my landlord about problems without resorting to google translate.
It's been several years since I went somewhere where I didn't speak the language; it requires a willingness to make mistakes and laugh at yourself, to ask for help and muddle through. And that mindset has been hard to get back into. I feel embarrassed that I don't speak German, so I start mumbling in English, which makes me even harder to understand!
On the occasions when I do try to speak German, I've discovered something odd. When I don't know a German word, the first thing that comes to mind isn't how I'd say it in English, but how I'd say it in Spanish! Sometimes in German class, I'd even want to use the handful of Catalan words I know from the semester I studied it in Barcelona. It's like my brain knows we're in non-native language mode so it pulls from that section.
I imagine my brain's inner monologue like this: We're not speaking English? Oh, okay, we must be speaking Spanish. No? Really? We couldn't be speaking Catalan, could we? Um… "molt bé" means "very good." …Does that help?
I know my brain having its own inner monologue doesn't make any sense, but I think when you're trying to learn a new language you become more aware of your own thought processes. More aware of the grammar of what you're saying, of the vocabulary you choose to use, and of how tiring it is to try to move your mouth in new ways.
In class, we would sometimes say things in German and our teacher would interrupt to enunciate words for us. He would say things like, "look at how I move my jaw differently for this sound." And then we would try, but it would still sound all wrong. It's frustrating to be able to hear the differences and not be able to reproduce them.
The German "r" is particularly baffling. E says it's like Germans don't pronounce the letter "r" but they still leave space in the word for it. Personally, I just keep rolling the "r" as if that's going to help.
My first German class may be over, but I think I'll need to sign up for another if I really want to learn this language. And, if we're going to be living here long term, I really do. Not just so I can stop feeling so awkward all the time, but because I enjoy thinking about languages. I can't imagine what it would be like to live here and truly be bilingual, but I look forward to finding out.
Are you trying to learn any new languages? Already multilingual? Talk linguistics to me in the comments!